ACADEMIC SOFTWARE, INC.
3504 Tates Creek Road, Lexington, KY 40517
Bus: 859-552-1020
Email: asiwel@acsw.com
Web: http://www.acsw.com

Staff Profile: Dr. Warren E. Lacefield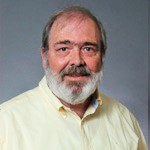 President and CEO: Dr. Warren E. Lacefield is president and senior research director for Academic Software, Inc., (ASI) a small educational R&D firm completing its 33th year as a Kentucky corporation. Dr. Lacefield received his B.S. in electrical engineering in 1973, his M.S. in educational psychology in 1974, and his Ph.D. in educational psychology in 1981 from the University of Kentucky.
Prior to founding ASI, Dr. Lacefield served as a research psychologist with the Education, Training, and Human Factors Group at the Pittsburgh Research Center of the US Bureau of Mines; director of the Center for Professional Development and Office of Educational Research and Development and faculty member in the Department of Educational Psychology at the University of Kentucky (UK); and research associate in the College of Allied Health Professions, also at UK. Most recently, Dr. Lacefield retired from Western Michigan University where he served as an associate professor of evaluation, measurement, and research, a member of the graduate faculty, and as senior research associate and project evaluator for a $70m, 12-year, multi-state GEAR-UP project.
Prior to his university work, Dr. Lacefield served in the US Army for three and half years. In Vietnam, he served first as aircraft technical supply and maintenance officer responsible for daily combat aircraft readiness for the 7/17th Air Cavalry company and later as a helicopter scout pilot flying combat search missions in the central highland areas of the country. For his service, he was awarded the Distinguished Flying Cross, Bronze Star, and other commendations. He then was assigned to an air support unit in Pirmasens, Germany, where he served for several years as a high security mission pilot and claims and investigations officer.
Dr. Lacefield has an extensive background in curriculum design and evaluation, research and quantitative methods, and educational software development. Beginning with his dissertation in 1981 on competency evaluation theory and methodology, he has contributed to the literature on task and skill analysis, proficiency development, and mastery learning. He has taught numerous graduate courses in research and experimental design, statistics, and computer applications. As past director of educational research and field services at UK and as a contractor or consultant for numerous organizations and funded projects, Dr. Lacefield has been instrumentally involved in the design, implementation, and analysis of research data collected in field settings and has been responsible for several major field evaluation, survey, and data collection projects of regional, national, and international scope.
He has authored and co-authored 21 research articles for scholarly journals and 13 other articles published in conference proceedings and other professional publications; has presented well over 30 papers during professional conferences; and has written or contributed substantially to over 32 books, manuals, and project reports, including The Handbook of Adaptive Switches and Augmentative Communication Devices and a series of Single-Switch Access to Science Software curriculum modules for elementary science teachers. He has received three major awards for research, including the Best Paper award in 1984 from the American Society for Engineering Education for a book he and other colleagues co-authored entitled Measuring Learning in Continuing Education for Engineers and Scientists and the Distinguished Author award in 1981 from the American Society for Allied Health Professions for a research study entitled Motivational Factors in the Careers of Health Care Educators. On behalf of ASI, Dr. Lacefield was honored to receive one the first annual National Tibbetts Awards in 1996, followed by a second award in 1998, from the Small Business Administration for successful R&D and commercialization of work supported by the SBIR program.
While at UK, when federal funding diminished for gifted education, Dr. Lacefield created and administered the university's summer gifted program for fifth-graders interested in science, mathematics, and social studies. This program is now in its 24th year of operation as part of the university's extension and public service program. At UK, Dr. Lacefield also served as an evaluation consultant for Harper & Row and the Reading Basics Plus curriculum project. He and Dr. Earl Rankin (father of the cloze testing procedure in reading) worked with the American Printing House for the Blind to develop Braille reading tests and later with the College Board using the Degrees of Reading Power (DRP) testing procedure to establish functional literacy standards for admission into teacher education programs. While at the Bureau of Mines in Pittsburgh, Dr. Lacefield was responsible for overseeing one of the first multimedia mine safety training projects and contributed substantially to efforts to insure that all underground miners be trained in the use of self-contained self-rescue breathing devices. This later work resulted in a national mining health and safety regulation to that effect. He received special recognition and awards for his contributions to mine safety and health training research and to the work of the Bureau.
Dr. Lacefield is active in several professional societies (AERA & AEA) and has served terms on the editorial boards of the Journal of Allied Health and Research in Higher Education. He was a member of the original team at UK which developed the Teaching Improvement Project System (TIPS) sponsored by the Kellogg Foundation for allied health educators which grew to involve 18 regional continuing education centers in the U.S. and foreign countries and has served thousands of professionals in health and related fields. Dr. Lacefield is an expert in the field of educational technology, with special emphasis on computer applications. He is a highly skilled programmer, fluent in HTML, LINGO scripting, C/C++/C#, SAS, BASIC, and other languages, and has worked with a wide variety of mainframe, mini-, and microcomputers using various operating systems, programming languages, and statistical packages. He has served as a beta-site tester for major microcomputer software products and was a member of the university computing advisory committees for the College of Education and for the UK Main Campus for many years.
An engineer as well as a programmer and educational psychologist, Dr. Lacefield is familiar with hardware as well as software and has contributed to the literature on human factors engineering as part of his work at the US Bureau of Mines Research Center. With ASI, Dr. Lacefield has been principal investigator or director for federal and state funded projects totaling over $2.5 million and has been responsible for the development of many commercially successful hardware and software products for Apple, IBM, and other systems, including the Adaptive Device Locator System database (now implemented as a national resource on the World Wide Web), the Unicorn Overlay Express and Picture Icon Layout System augmentative communication and control access packages, the SS-ACCESS and WinSCAN single-switch interfaces, the DinoGAMES and Multi-SCAN educational software series for young children who use single-switches, the Sports Center Unlimited multimedia interactive database for children with disabilities, and the SSASS curriculum materials for science teachers.
Dr. Lacefield's work has included studies for Rutgers University Cooperative Extension, the Kentucky State Department of Education, the US Bureau of Mines, and the Kentucky Supreme Court. He has also conducted studies funded by the Kellogg Foundation, the National Institutes of Health, the US Department of Education, the US Department of Agriculture, the National Science Foundation, and the Kentucky Cabinet for Economic Development, Office of Business and Technology.
---

Click here to send E-MAIL to Dr. Lacefield

Return to the ASI company information page
---
Copyright © 2016 Academic Software, Inc.

All Rights Reserved